+K = Naturally better flavour
Kikkoman is the original and best, naturally brewed soy sauce from Japan. Its brand attributes are firmly rooted in taste delivery. However the brand has some aggressive competition and they needed to remind 'foodies' that when it comes to soy sauce, you don't need light or dark, thick or thin, you only need one – Kikkoman. The +K campaign delivers the message of adding Kikkoman to your dishes in a simple and memorable way, it is recognised across Europe, requires no translation and builds brand recognition.
Delivered in a simple and memorable way, it features new food photography alongside chef's tips to inspire cooks to add Kikkoman to their dishes for intense flavour and depth.
Featuring in Waitrose Magazine and other leading food titles these ads, together with on-pack sales promotions for Waitrose in partnership with Alessi cookware, have helped build brand awareness, drive sales and preserve Kikkoman's premium position in the market place.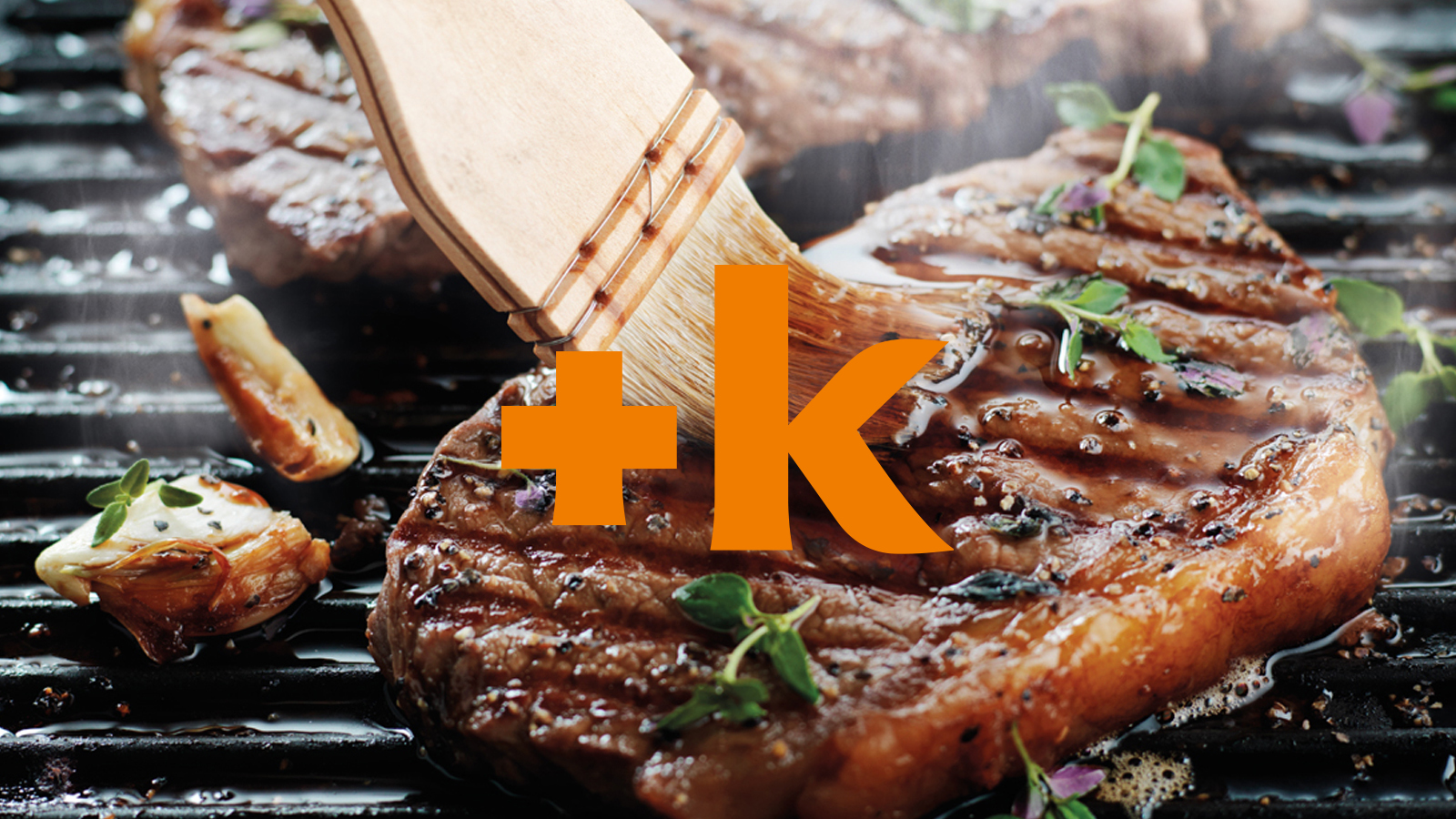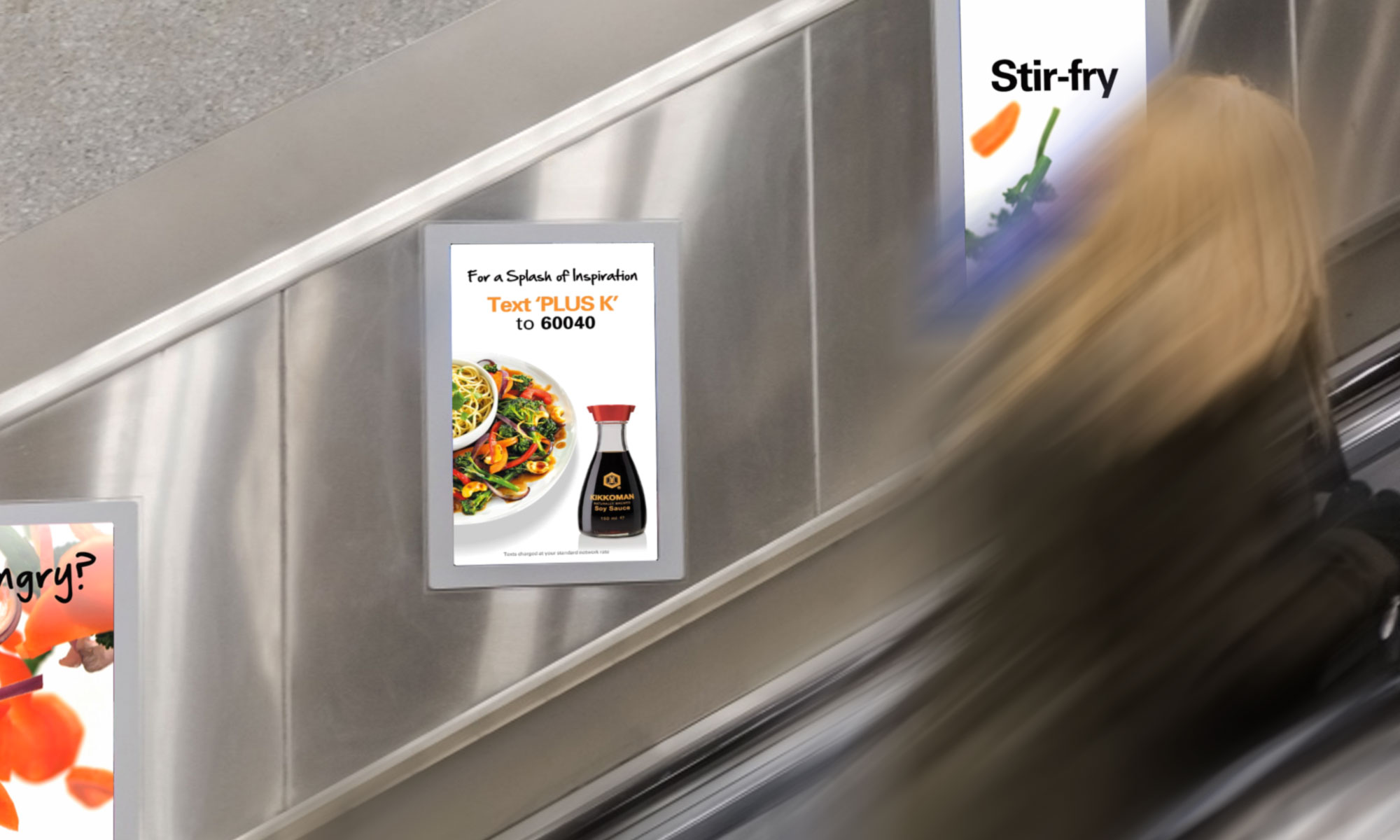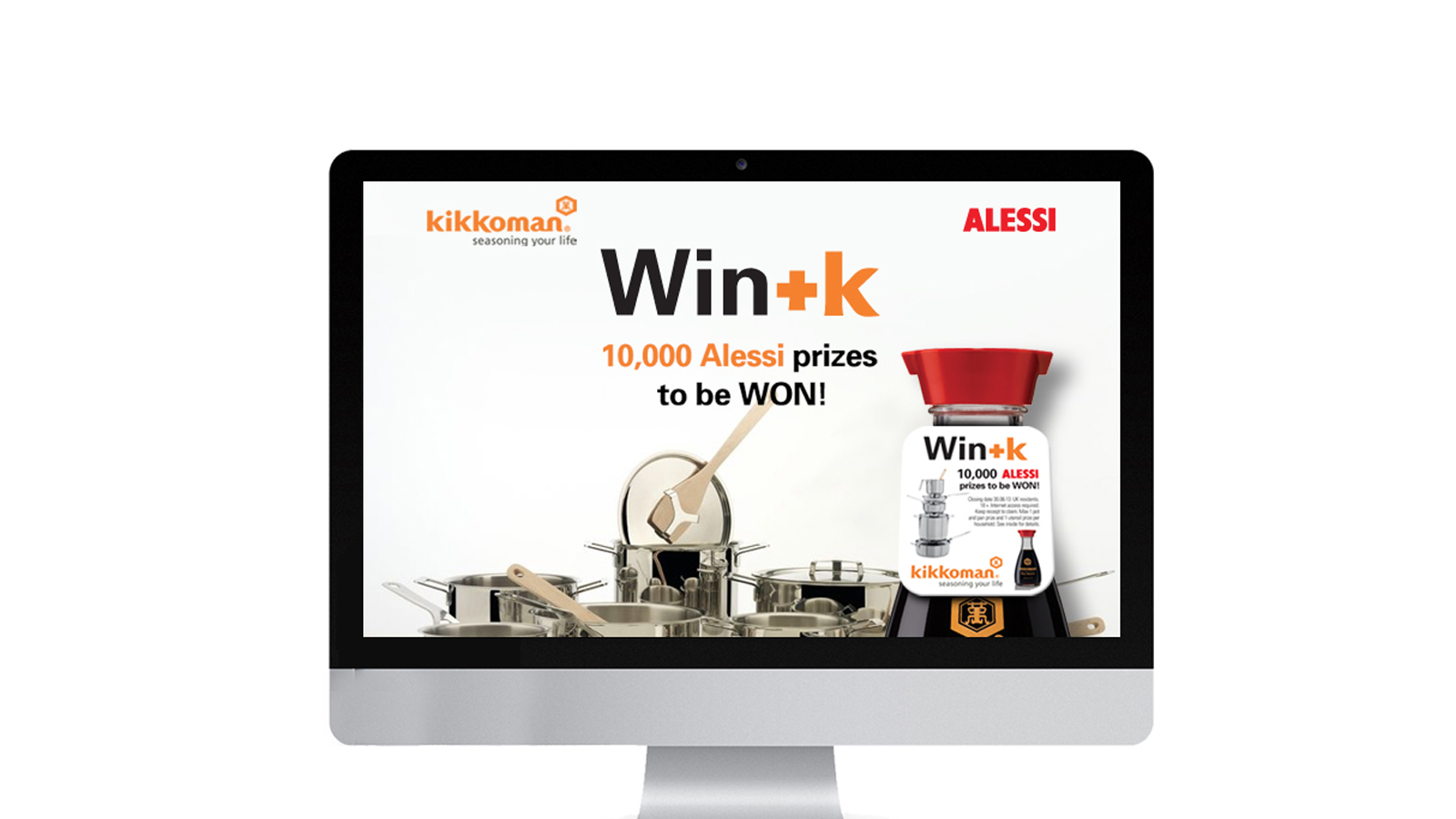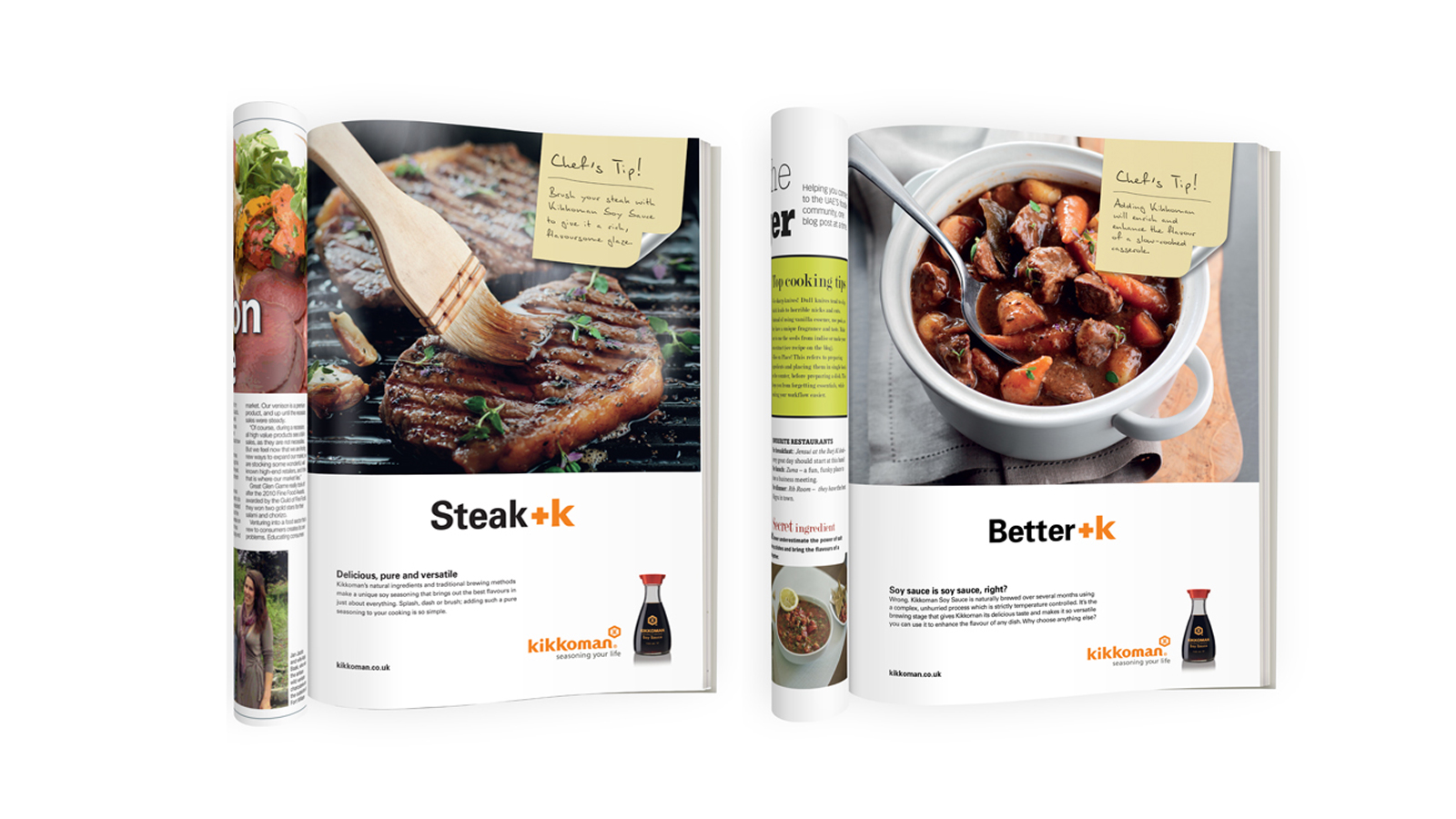 More Work
BRANDING • DESIGN • DIGITAL